Stop making Excuses, and Why You Need To
Experts state that by the time you are at the tender age of 4, you've learned to make excuses for yourself. Sometimes you do it to get out of doing something you don't want to do, or to avoid having to
do something you are afraid of trying for the first time. It is often the easiest way to move away from the discomfort of
the situation. Simply put, it is the easy way out. But, doing that is also causing you major problems because each excuse takes you further from your true authentic self. You miss
opportunities, chances to develop new skills or talents, and may even miss out on personal discoveries that ultimately lead to growth, progress and abundance. As human beings we are not called to be mediocre but choose it each
time we make an excuse. If you are ready to break the habit of making excuses, I'm here to share my top 4 ways to leave this bad habit behind. After all, isn't it time you became all you were meant to be? Isn't it your time to shine? Here's how.
I know it is easy to say and often difficult to do, but you need to move away from limiting beliefs that have held you down in the past. But constantly looking over your shoulder means that you are NOT looking forward and can literally, and symbolically, run right into something unexpected because you
were so focused on where you'd been, that you did not look where you were going. Want to run into a wall? That's the quickest way to do it. Often it's easy to use your past to make an excuse for why you can't do something in the here and now. I understand this because if anybody had a rough beginning, it was me. I totally could've wallowed in it, let it define me. But instead, I used those past ircumstances as fuel to propel me orward, instead of making excuses. Every time the past wants to creep into the front part of your mind,
acknowledge it, and then turn your attention to the here and now. What action can you take now…no matter how small…to move you toward your goal? Then do it.
I once noticed a young man making excuses as to why he could not seem to get ahead in life. It was everyone else's fault and he just was "born unlucky". When you blame everyone but yourself for choices you've made, you give away your own personal power to move forward. Blaming other people instead of taking responsibility over those things you absolutely have control over, means you'll make those mistakes again(and maybe worse). Some things aren't under your control, but a large portion of your waking moments are choices playing out. Once you stop engaging in the blame game and take charge of your life, you'll be able to focus on learning from your mistakes, and avoid them in the future.
If you haven't read the poem by Maya Angelou titled "And Still I Rise", I urge you to do so. The overall gist of the poem is resilience in the face of oppression. When you fall down…get up. No matter what. You get up. If you've ever made an excuse because something you tried didn't succeed and you see no reason to try again, then you are as good as lying on the ground. Learning how to pick yourself up and move on is how you grow and learn and ultimately move in the right direction. Making an excuse to not try again is where a life becomes stale and stagnant.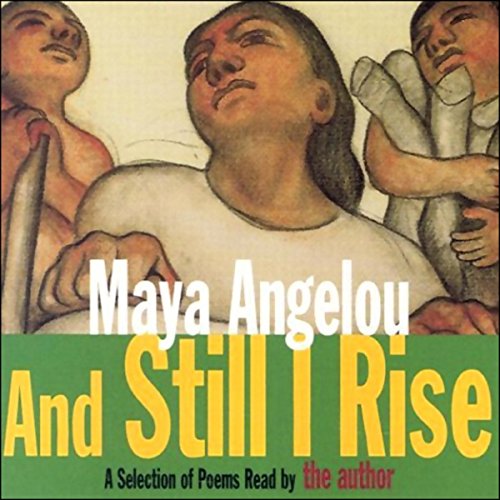 Comparing Yourself to Others
You are wonderfully and uniquely made and came into this life with so much potential. It's still there, but often you squash that potential by comparing yourself to others. Saying something like: I'm not good enough, is just another excuse that keeps you from being your best self. Comparing yourself to someone else and their achievements can serve as motivation to become your best, but the moment you cross the line and start engaging in negative self-talk is the moment you give away that uniqueness and authenticity. If you catch yourself feeling badly because someone has or does or is something you would like to have, do, or be, if possibly physically move away from where you are standing. This change in position often allows your mind to refocus on the here and now, focus on your strengths as a genuine person.
Life can be so much more if we often will just get out of our own way. Making excuses is one of the largest obstacles we all face. Being aware of the many ways excuses hold you back is the first step in creating a happier and more fulfilled life. Use these four steps to move away from those bad habits that no longer serve you.